Rock and Roll Never Gets Old
Rock and Roll never gets old—and you can tell because of the upcoming concert season. Some of the hottest tickets of the summer, purchased by concertgoers of all ages, are for performers that are age 60 plus!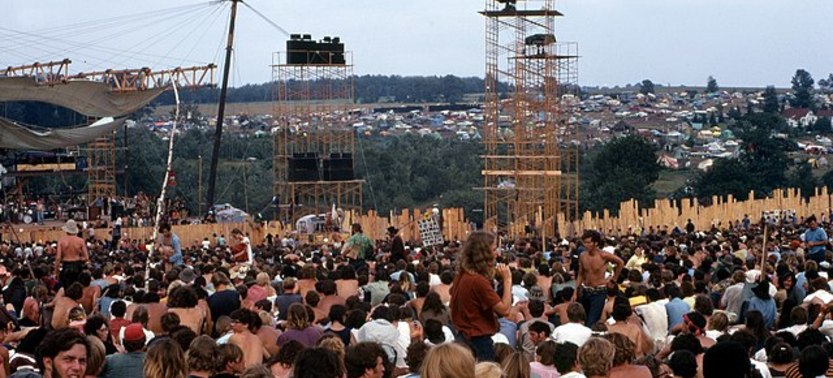 LIVING
Image by user: Woodstock_Whisperer CC BY-SA 4.0, Link
The summer concert season of 2019 starts in a few days and it's momentous for a few reasons, the very least of which is that this year marks the 50th Anniversary of Woodstock. But we're more excited because 60+ year-old performers are not only rocking, but they're commanding huge crowds, big venues, and mega-sized ticket prices.
All in their 70's, the Rolling Stones, led by recently-recovered-from-heart-surgery lead singer, Mick Jagger, kick off their U.S. tour in Chicago in mid-June. Tickets in the Pit (standing room only, but close to the stage, are selling for $1,024.)
Also touring this summer are country western stars Trace Adkins and Clint Black; Motown superstars Diana Ross, Gladys Knight, and Lionel Ritchie; the multi-talented Lyle Lovett, Aaron Neville, and Boz Scaggs. Want to rock? Tickets are available to see "Fly Like An Eagle" singer, Steve Miller, the WHO, Peter Frampton, Alice Cooper, Chicago and Kansas. Want to funk out? George Clinton and his Parliament Funkadelics are an option as are Michael McDonald and Chaka Khan. Paul Simon's last tour happened earlier this year, but Art Garfunkel is still performing in smaller venues. Want to sing-along to the Beach Boys? Surfing USA creator Brian Wilson is still entertaining audiences with his music.
The big ticket this year may be the concert that was seen as defining the music of a generation: Woodstock. If you couldn't attend the first Woodstock, have no fear. Some of the musicians from that first concert will be performing again at the three-day August concert's 50th anniversary show. The celebratory line-up includes acts from the original who are maybe just a little bit memorable: Santana, Creedence Clearwater Revival, John Sebastian, Melanie, and some of the remaining members of the Grateful Dead. In 1969, tickets bought in advance were $18. Today, a cool $450. Even accounting for inflation, that's a bit more expensive than the first time around.
Here's a fun fact for 50+ rockers: The drummer for The Who is Zak Richard Starkey. Does that ring any bells? Maybe you know his Dad, Richard Starkey? He's more easily recognized as Beatle's Drummer, Ringo Starr.
Concerts continue in the fall months, with seemingly ageless performers Cher, Elton John, Madonna, and Mavis Staples. Regardless of taste or genre, it's clear that these 50+ rockers still have it and audiences still want to see them perform, now more than ever.
Drop a comment below and let us know: who's touring that you'd want to go see?
Date posted: Jun 4, 2019