Investing in the Longevity Economy
Stocks to consider based on the inexorable growth in the number of older adults. Serving the needs of older adults is turning into big business. Here are a few industries and companies to watch. We welcome your ideas too.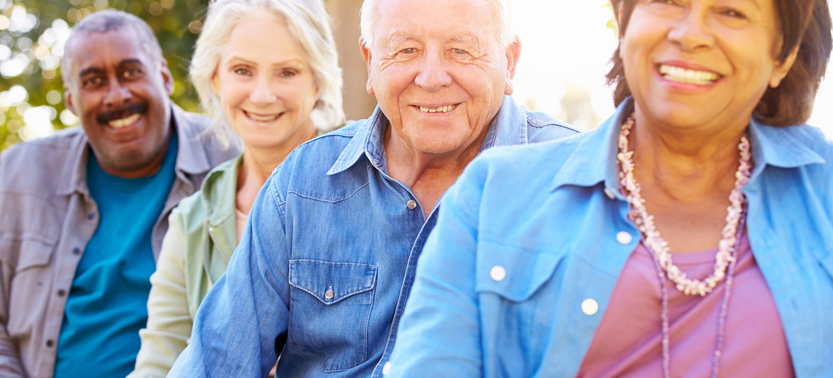 MONEY
Here are some stocks to consider based on the inexorable growth in the number of older adults.  Serving the needs of older adults is turning into big business.  It is no longer just a territory for start-ups.  Mainstream, publicly-traded players across industries are getting into the act.  Here are a few industries and companies to watch.  We welcome your ideas too—feel free to post a comment at the bottom of the page.
Consumer Packaged Goods
Procter and Gamble (PG).  Alan Goldstein of P&G indicates the consumer packaged goods giant's stepped-up interest while announcing its recent sponsorship of Aging2.0's Caregiving Collective: "With the number of new companies in the [aging] space increasing exponentially, we need a robust and scalable way to ensure that we connect with breakthrough ideas in our core focus areas of continence care, de-risking showering/bathing, mobility, skin health management, and personal hygiene."
Retail
Best Buy (BBY).  The Minneapolis firm in 2018 purchased Great Call (producer of Jitterbug), a company that offers smartphones, smartwatches, medical alert devices and other technology tailored to older adults.  The company wants to not only sell technology products but be a provider of consumer services and supports, including in a "consultative" role, CEO Joly says. Best Buy intends to drive growth in its health business by expanding GreatCall's devices and services. "As children of aging parents, many of us would appreciate the potential power of our health monitoring service that enables seniors to live longer in their homes, while reducing related health care costs," Joly said.
Senior Living
Brookdale (BKD) is one of the leaders in a space that's poised for both growth and possibly major change as baby boomers reimagine what type of senior living experience they want.  Others to watch: Ventas, Inc. (VTR) and Capital Senior Living Corporation (CSU). For consumers seeking smaller alternatives, there's always tiny homes.  One publicly-traded option in this space is Sprout Tiny Homes (STHI).
Cruise Lines and RVs
Older adults are hitting the high seas.  Stocks to consider here include Royal Caribbean Cruises (RCL) and Norwegian Cruise Line Holdings (NCLH).  Making an escape to the highway has long been a leisure activity for the older set.  Try well-known players here such as Winnebago (WGO), Thor Industries (THO) and Camping World Holdings (CWH).
Fun and Games
Casinos have long attracted the older set.  Players to watch include MGM Resorts International (MGM), Wynn Resorts (WYNN), Las Vegas Sands Corp (LVS) and Boyd Gaming Corporation (BYD). 
Pharmaceuticals and Healthcare
Bristol Myers Squibb (BMY). A major factor catalyzing demand for pharmaceutical products is the strong growth in the geriatric population.  For example, this population is expected to increase the incidence of pain arising from a number of chronic and lifestyle diseases.  Other major players to watch: Johnson & Johnson (JNJ) and United Health (UNH).  
Financial Services
Delivering financial services to older adults is big business whether during the saving for retirement (accumulation) phase or the management (spending) phase.  We are watching The Charles Schwab Corporation (SCHW), CIT Group Inc. (CIT) and Lincoln National Corporation (LNC).  
Cosmetics
Older adults are no strangers to the cosmetics industry.   Here, some of the larger players include Revlon (REV), Avon (AVP), The Estée Lauder Companies (EL).
Technology
Older Americans are now much more likely to adopt gadgets and devices.  The older demographic is known as the fastest growth sector in social media, for example.  We particularly like the prospects of firms designing for all ages.  At the head of the pack is Apple (AAPL), whose Apple Watch, for example, has lots of potential when it comes to monitoring the health needs of older adults.
Disclaimer: Please bear in mind that you are responsible for your own investment decisions. Age Friendly Ventures, Inc. is not responsible for any errors or omissions in articles of any type, including ones regarding investment decisions. Age Friendly Ventures, Inc. will not be liable for any loss or damage caused by a reader's reliance on information obtained on our sites. If you don't accept this responsibility for yourself, then you should not use Age Friendly Advisor or any other sites operated by Age Friendly Ventures, Inc.
Date posted: Mar 11, 2019